Here's what Lisa Ryan's clients say about her programs…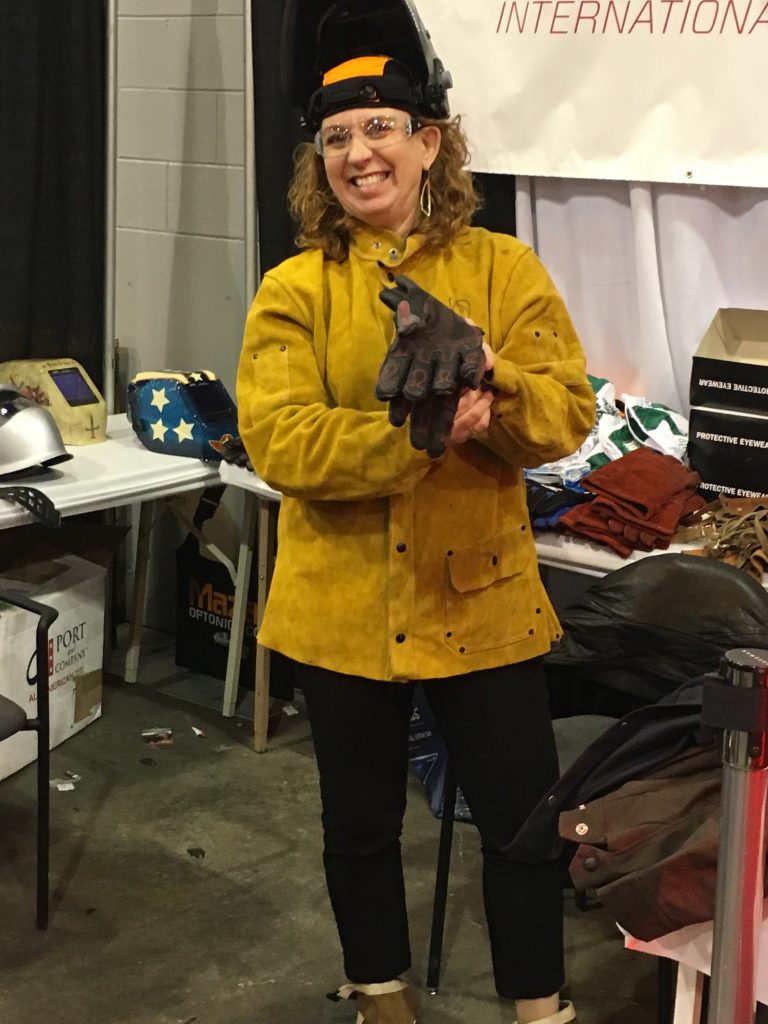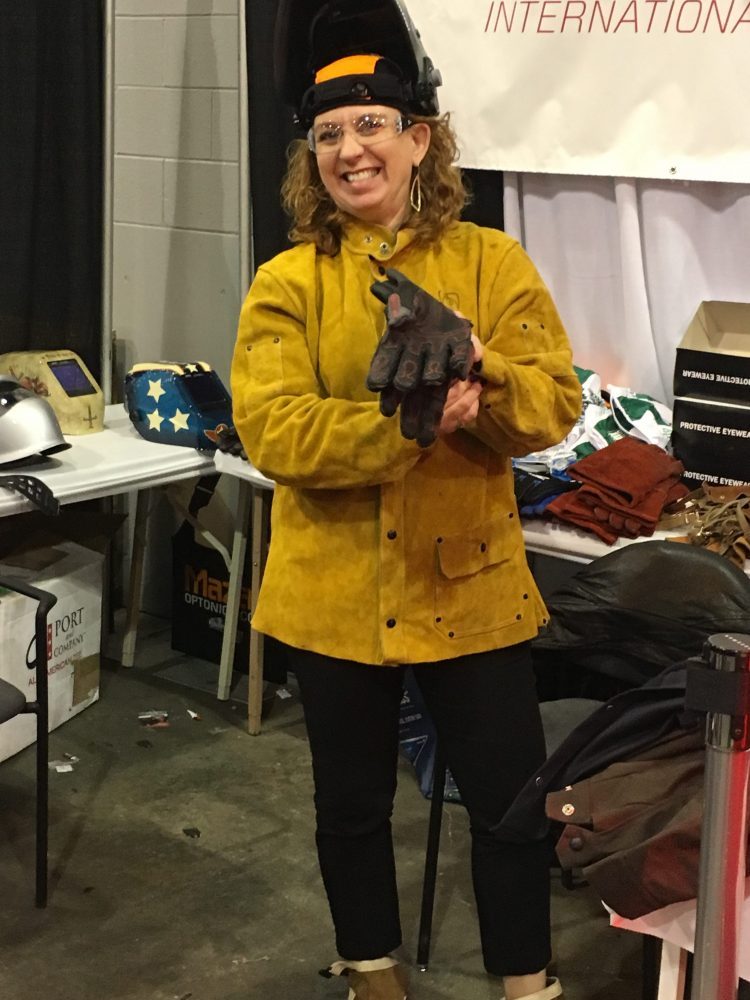 Manufacturing: "Your customized program content was insightful and was well received by our leaders. I've received excellent feedback on the program. Your research and statistics on the benefits of appreciation really caught our attention and gave credibility to everything you covered in your program." ~ Patty Bollheimer, Corporate HR Manager, Parker Hannifin
"Lisa is a talented and down-to-earth person who can truly speak to any level of audience with her charming and infectious personality. She is a dynamic and engaging speaker who mixes laughter with information to create an impressive and memorable presentation that stays with attendees long after they've gone home." ~ Donna Welz, Human Resource Manager, Tenneco
"Your stories and experiences shared about other successful companies brought insight for the actions we all must take to create a new way of thinking about appreciation. All the advice given and information shared helped us identify, shape and create an approach that works well for our business." ~ Gerald "Fy" Pfeifer, Lawson Products
Healthcare:
"When asked what they liked best about the program, our Leadership Team shared comments like "Showing THANKS doesn't have to be so serious – Ms. Ryan made it fun and positive;" "Great energy!", "High value," "Interesting, energetic," and "Great stories with great acronyms to help us remember." ~ Emily Emily G. Riley, MBA, Organizational Development Specialist, Fisher-Titus Medical Center
"I believe that Lisa Ryan needs to speak to every person who has ever worked in long term care or wants to work in the aging field. She will make you laugh a lot, but she will also give you things to think about. Her presentation was funny, down to earth, and a real morale booster." ~ Chris Widman, LNHA, Good Shepherd Home
"Thank you so much for the wonderful workshop you presented to kick-off our management retreat. Your presentation was entertaining and engaging throughout and you delivered what you promised – and much more! You have a strong delivery style and you certainly increased knowledge our base of the benefits of gratitude with your SHOW acronym. Thank you for all of your work on our behalf." ~ Connie Conroy, President, Halcyon Rehabilitation
"Lisa Ryan's message translated well to our diverse employee population. From instructions on how to write detailed thank you notes to reminders on how to focus on the positives, Lisa's interactive and uplifting presentation style touched our audience. She gave us tools that can be used in every day moments of life." ~Jill Fulton, LISW-S, LICDC, Employee Assistance Manager, University Hospitals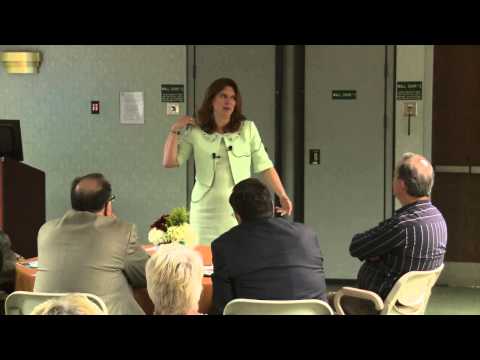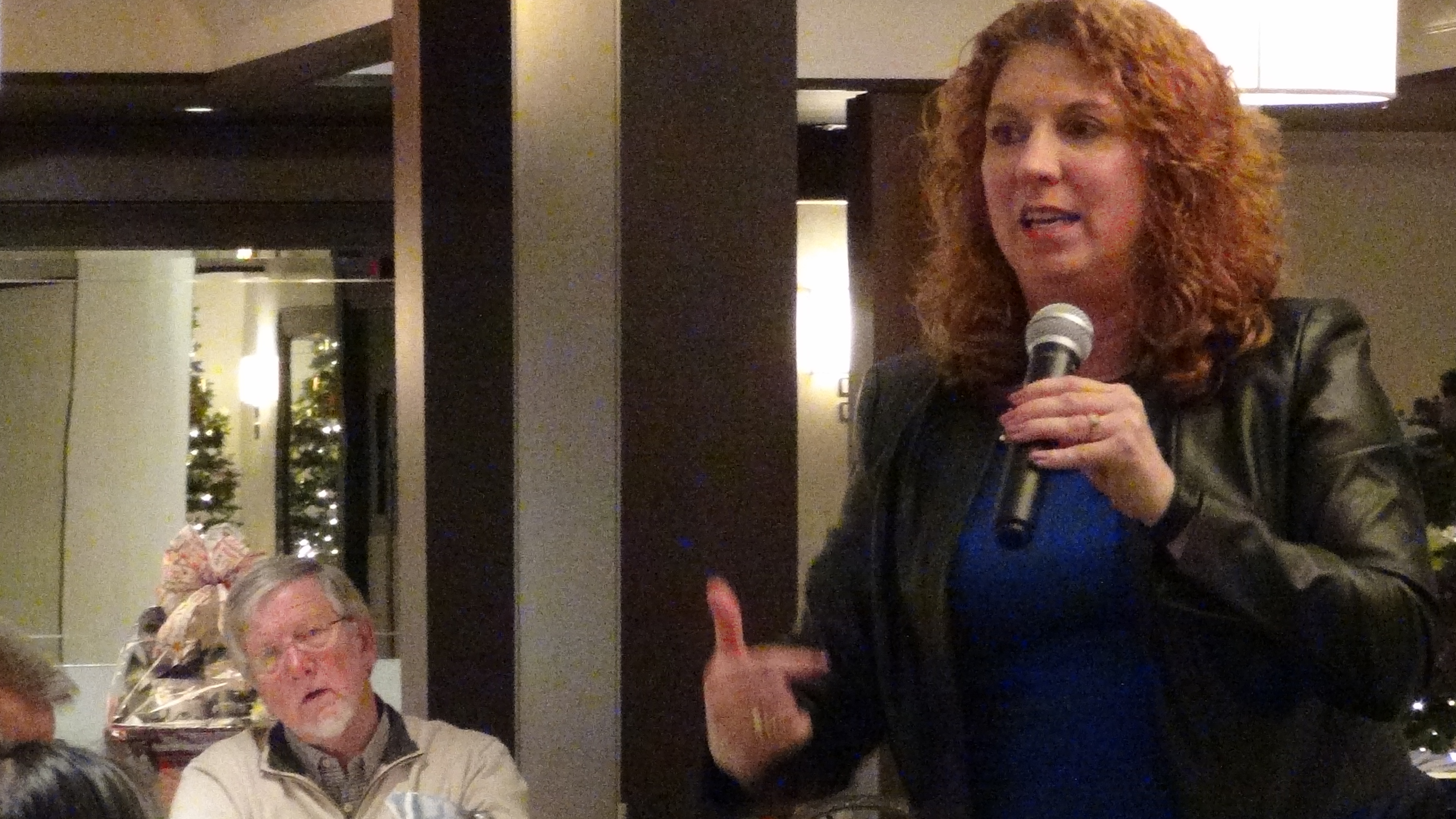 Corporate:
"Your energy and passion really comes through in your message and I highly recommend your program to any organization that is looking for ways to increase their employee's emotional connection to the organization. Thank you for making a difference here at KPMG." ~ Debbie Toth, Associate Director, Operations Services, KPMG
"The feedback I heard from our team members has been overwhelmingly positive. You kept everyone engaged through the entire workshop. The group exercises provided tools and techniques that enabled our attendees to fully engaged with each other and in their respective Workplaces. The way you personalized the presentation made it unforgettable." ~ Diana Moksiewicz, Human Resources Manager, Bausch + Lomb
Services:
"We were impressed with the workshop and with the energy and passion you brought to our event. You gave us practical, useful tools and best practices – what more could you ask for from a half-day day workshop! We enjoyed your dynamic presentation style and getting our leaders involved in the program with lots of interaction made for a captivating educational experience." ~ Rachelle Albrechta, Beyond Great Program Manager, Goodwill Industries of Greater Cleveland & East Central Ohio, Inc.
"Thank you for an outstanding presentation as the kick-off speaker for our team building sessions. You were an engaging, dynamic and professional speaker. Our managers could take home what they learned and incorporate it into their professional and personal lives immediately. You did a great job staying with our "Super Heroes" theme and your message was spot on." ~ Christine Harris, HR Director, Winking Lizard
"Your presentation was informative, engaging, funny and inspiring. The exercises were pertinent and meaningful and I truly believe everyone in attendance left feeling a bit better than when they arrived." ~Patricia Yanscik, Specialist Health and Productivity, Nationwide Insurance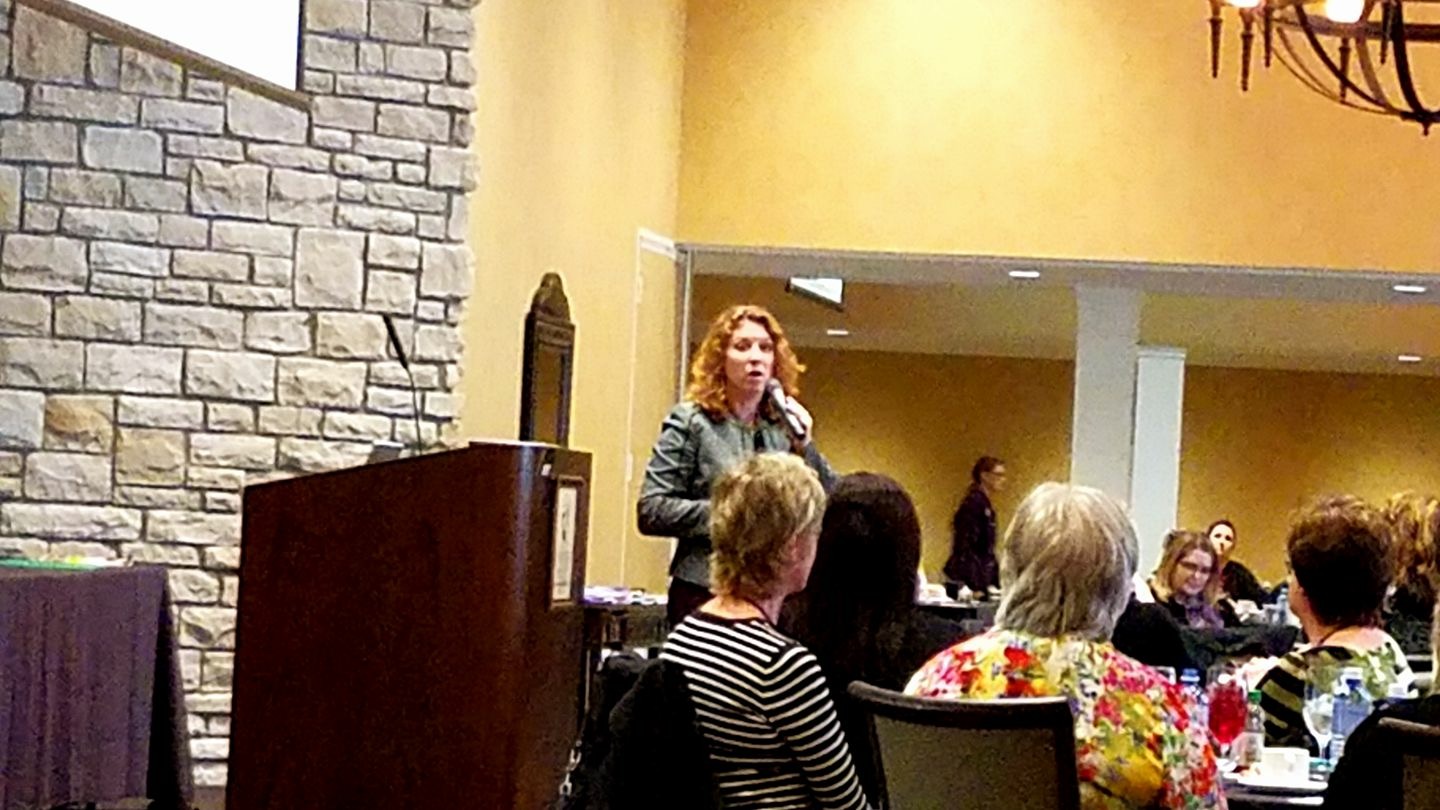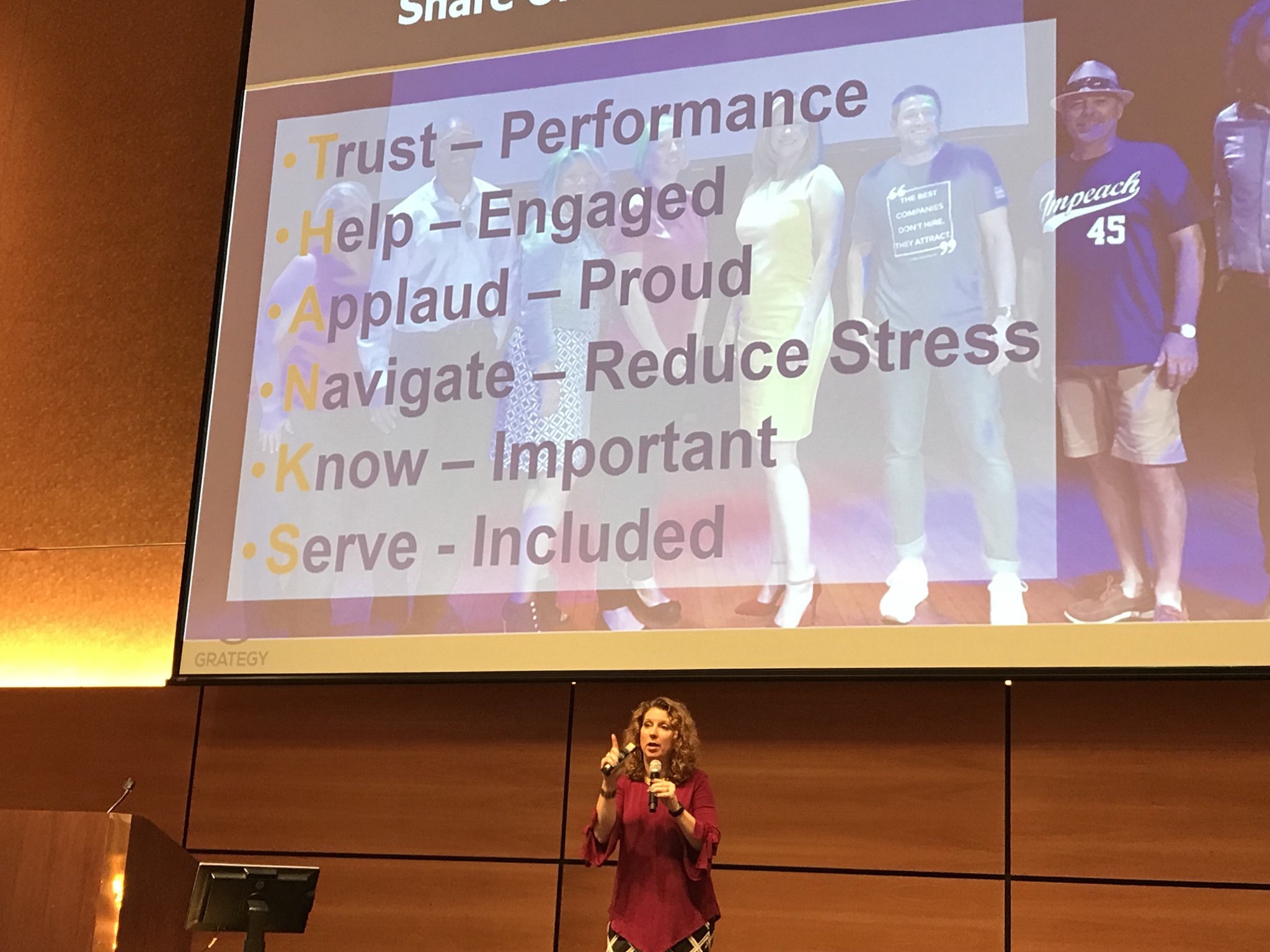 Education:
"Thank you so much for your presentation at our All District Day. Your information was timely, effective and kicked off our school year exactly as we wanted it to start. Your willingness to spend time tailoring the presentation was most appreciated. I wish all the speakers I would with could be as generous and caring about their efforts as you are." ~ Joseph Dannemiller, Executive Director, Cuyahoga Valley Career Center
"You gave us active steps to make gratitude known to all those we are grateful for. You helped us change our mindset to concentrate on and appreciate the positive items in our lives." ~Lisa Peercy, Human Resources Director, Akron-Summit County Public Library
"I had no doubt that you would be fantastic on the subject, but I was not prepared for your enthusiasm and energy. You had the audience on the edge of their seats, laughing, nodding and participating all the way through." ~ Gretchen Skok-Disanto, Director Business and Industry, Lakeland Community College
"Thanks so much for your captivating presentation of "Take Your THANKS to the Bank" at the Ohio Association of Adult and Continuing Education (OAACE) conference. Your presentation was engaging and interesting, and the attendees enjoyed it very much." ~ Karen Karnes, Adult Basic and Literacy Education Coordinator, Warren County Career Center
"Lisa's sessions were among the most popular and highest rated at our conference, and I can say without reservation that she exceeded our expectations, not only in the way she delivered her enjoyable presentations on gratitude and employee engagement, but in the exceptional quality and message of the content itself." ~ David Adkins, Director of Subscriber Services, Emerald Data Solutions
"Our seminar was half over by the time you took the stage and I was still feeling stressed as this was the biggest event I've had to organize. Your calm and pleasant attitude helped me realize that I had nothing to worry about. As a meeting organizer, it's amazing how you appreciate the little things." ~ Andrea Bussert, CAP, International Association of Administrative Professionals
"As a CEO and psychologist, I have had the opportunity to attend a significant number of meetings, conventions, conferences and training seminars. I must say that I found your content, delivery and relevance to anyone in a leadership role to be among the best I have witnessed." ~ Dr. Joel Gecht, President and CEO, Impact Solutions
"I highly recommend Lisa Ryan's program to any organization that is looking to create a more positive, upbeat environment – and experience the bottom-line results from doing so. Her energy and passion for what she does lights up the room. Lisa Ryan helped our conference to be the success that it was." ~ Mark Uher, President, Manufacturer's Education Council
Human Resources – Society of Human Resource Managers (SHRM) Events:

"Your knowledge of the subject, enthusiastic delivery, and thorough coverage of a great topic for any audience was excellent. Most importantly, the attendees and I appreciated that your material related to current day HR Issues. These are the trademarks of an engaging speaker at any time of day." ~ Laurel DeMattia, HR Florida
"Very engaging and gave information that can be easily implemented in all aspects of a person's life." ~ Michelle Melendez, Garden State SHRM
"Lisa is a great presenter and used good real life examples. Kept me engaged and she did great at incorporating the seminar theme." ~ Kellie Jordahl, Minnesota SHRM State Conference
"Your program is inspiring, funny and one of the most entertaining I've seen. Your use of humor mixed with real life stories and experiences kept us all glued to your every word I have received numerous comments from the attendees – they agree that it was the best ever!" ~ Michelle Stephens, Board Members, Virginia SHRM State Conference
"The best part for me was just all the uplifting, simple, inexpensive (free) ideas that were presented and shared by the audience." ~ Jamie Gottron, Ohio SHRM State Conference
"In the last several years, we have had some remarkable speakers for MVHRA – but yours was certainly the most professional speech we have had in a long time." ~ Latonia McCane, President-Elect, Miami Valley HR Association
"The best part of the day as VP of Programs was that Lisa personally welcomed each member and guest as they arrived. It was an honor to sit back and watch the interaction of a true professional who truly practices what she preaches." ~ Jackie von Hoch, PHR, SHRM Medina County
"Your program was powerful and insightful. Because your message is both simple but profound, I feel it applies to everyone in attendance. Your ability to take the subject of engagement and make it fun and enlightening while instilling the importance of taking action is exactly what businesses need today." ~ Bill Larman, President, Tuscora SHRM
"I found your presentation to be upbeat, humorous and down to earth. You keep your audience so engaged that I did not observe anyone in the audience checking their emails, phones, text's, etc.! And you come across as humble and grateful – the embodiment of what you preach!" ~ Ellen Sobczak, President, Treasure Coast Human Resource Association
"Lisa approaches her presentation in a very well-structured way; it's logical, easy to listen to and very engaging. You want to hear more! She included involvement by having table discussions which was very well received." ~ Kristin A. Oliveri, CLM, Cleveland SHRM